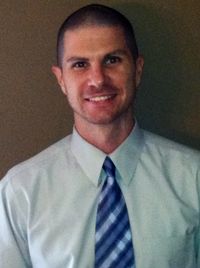 New Orleans based Benjamin Allen has handcrafted two fantastic tenor saxophone mouthpieces with his 10E and 20TD models. I will present my personal opinions and experiences with these mouthpieces, and saxophone mouthpieces in general, as I have played an expansive list of equipment over the course of my 30 year playing career. I play a 1948 Martin Committee III "The Martin" Tenor/Rico Royal 2.5 Reeds/Selmer Two-Screw Ligature and for your review:

Chris' Bio
*MM, DMA in Saxophone Performance, University of Georgia
*BM in Music Education, Valdosta State University
*20 years in private, K-12, and collegiate level education.
*Director of Jazz Studies and Music Technology at Brookwood High School in Snellville, GA.
*Performances all over the southeast in various genres, credits on over 30 recordings.
*Favorite tenor sax artists: John Coltrane, Dexter Gordon, Gene Ammons, Hank Mobley, Ben Webster
 
The Benjamin Allen 10E 7 tip and 20TD 7 tip Mouthpieces
General Comments: The 10E and the 20TD are beautiful mouthpieces. From a strictly aesthetic point of view; the work is neat, the rails and tips are thin, the pieces have been polished, and the gold lettering is bold, but not overdone. The internals have been cleaned up and the mouthpiece looks like a typical nice hard rubber mouthpiece. The exterior of the piece pays homage to the Jazzmaster (overall shape), Otto Link (beak), and Meyer (shank rings). Ben included a gold "double ring" on the shank above the word "New Orleans." The double ring looks very similar to what you would see on a Meyer shank. Both pieces are extremely reed friendly.
10E, 7 tip: (.0985 tip and 24mm curve)
As Ben states on his website, the 10E is a tribute to Dr. Paul "Doc" Tenney and his ultimate jazz tenor mouthpiece creation, the Jazzmaster. I hope you get the play on words, 10E=Tenney. I'm sorry to be so ridiculously obvious about it, but I know of a few people who have missed this and took 10E as a straight model number. Additionally, I have seen Doc use the 10E moniker on his pieces as an identifier.
 
I have played a 7, 7*, and 8 Jazzmaster, currently own a 7, and therefore, plan to use this experience in my review of the 10E since these mouthpieces are "related."
 
In my correspondence with Ben he explained that the Jazzmaster's internals are based on the Otto Link Super Tone Master, but the sound is closer to the Tone Master due to the beak profile opening the player's mouth a little more. Additionally, Ben explained the 10E as being slightly more brilliant and more free blowing than the Jazzmaster. I agree with this statement and found the 10E on the brighter side of the Tone Master spectrum. (I consider Coltrane on the bright side and Webster on the dark side of the Otto Link tone range). I enjoy Super Tone Masters like most saxophonists; however, I generally get a graininess/grittiness that I do not like in my sound. The creamy Tone Master vibe seems to work better for me and when I push/shape I can get as bright as I would like to get. The thing I love about Links, the Jazzmaster, and the 10E is that the harder I appropriately push/shape the more the piece rewards me with a complexity and thickness of tone that I am not able to achieve on other mouthpieces. It is also very easy, with proper air stream and support, to extract a wide variety of colors from the 10E. I think about it like this: a painter mixes colors on their palette, but when they do the colors can get mixed together forming unwanted hues while attempting to create the desired shade. With the 10E I feel like I have the best of both worlds. I am able to combine colors with or without the unwanted mixture and am not forced into any shade/hue I don't want. I have supreme control that is only limited by my ability, creativity, and physiology. It is an amazing feeling for the discerning saxophonist who is interested in this type of sound.
 
As I stated earlier, the 10E has thin rails and a very thin tip, I assume that this contributes to the fantastic response and articulation capabilities. The interesting thing is, I have generally found that when a piece has exceptional response then something gets lost in the sound because I don't have enough resistance to shape the tone. That is not the case with the 10E. The response is great, tone is even across the range, and the intonation is spot on.
 
I don't subscribe to the jazz and classical mouthpiece differentiation. There are dark mouthpieces and there are bright mouthpieces with varying degrees along the continuum. Having said that I readily admit some mouthpieces are better suited for classical or popular styles, but some can be used for everything. I strongly feel that the 10E is a mouthpiece I can use in any performance situation, including classical with a reed change. Detractors on the popular music side (jazz included) may cite a lack of projection with the 10E, however, in my experience this is generally overcome with air, air, and more air. (and sometimes a microphone!) The dynamic range is fantastic and playing softly with a full tone is not a problem. The issue for me, and the review, is that I am biased. I have tried a ton of stuff, but the brightest I have ever wanted to go for performance applications is a Super Tone Master. I am able to use Super Tone Masters to perform in any popular style and I feel the same way about the 10E. I can go bright, I can go dark, I can go loud, I can go soft…..the only thing I can't get the 10E to do is sound like a high baffle piece, which is undesirable for me anyway.
 
Basically it boils down to this for me: if you want a darker Link-ish sound go with a Jazzmaster, if you want a brighter Link-ish sound go with the 10E. Both pieces can get you to either place it just depends how many turns you want to take to get there. The 10E is an exceptional handmade mouthpiece that only the experienced saxophonist can truly appreciate.
20TD, 7 tip (exact tip and curve unknown)
The 20TD, Tony Dagradi Signature Model, is an original creation and collaboration between Ben and New Orleans based Saxophonist, Tony Dagradi. It features a medium-large chamber and has a higher baffle than the 10E. Saxophonist/educator Steve Neff did a review of this mouthpiece on his website and described the piece's tonal concept as "a mix between the Otto Link concept and a high baffle concept." I feel this is accurate and surprisingly long overdue in the saxophone community. However, I would like to clarify. The 20TD's immediate response and articulation makes it feel like a high(er) baffle mouthpiece, but the tone and ability to shape the tone feel and sound like a brighter Link. It's a very interesting and unique combination. Ben has been working on a 20TD with a large chamber. He described it as a 20TD in the front and a Jazzmaster in the back.

The first thing I noticed about this mouthpiece is how easy it is to play. It's free blowing, but still allows for the performer to shape the sound (to a lesser degree than the 10E) and is very focused. The mouthpiece is already a bit brighter than I'd like to go and I have less ability to shape the tone, but it is still malleable and sounds great. I do have to say that this is the best sounding high(er) baffle piece that I have ever played. The tone is thick and this piece really shines for me when I play ppp-mf. The 20TD sounds amazing at softer volume levels. The tone is rich and fat, but the harder I push the tone starts to get a bit harsh and brighten up. As I told Ben, "I can get the 10E close to the 20TD if I want to, but it is cumbersome to get the 20TD back to the 10E." I could use the 20TD in any popular music setting, but for me I would have to work against my own sound concept and training. I put a ton of air through the horn for purposes of tonal mass, not necessarily volume, and I continuously felt like I needed to back off to get the tone I wanted. I do not like the feeling of holding all of that air back when I'm used to "leaning in" to get a darker piece to brighten up to my liking. It is possible that an alternate reed choice, and more likely, getting to know the piece further would remedy this situation. I tried Rico orange box 2.5's and the tone thickened up and lost some of the higher frequencies. It seems that for me an unfiled Rico (or similar) might work better than a filed Rico Royal on this piece. I have found that filed reeds are generally brighter and assist with low note response. This is ideal for darker link like mouthpieces. An unfiled reed generally produces a thicker sound for me (with less of the higher partials) than the filed. Therefore, I would generally use unfiled on a brighter mouthpiece. Both reeds work wonderfully, but in the end I chose the Rico Royals to make the clips for this piece. They sounded great to me. The 20TD is an expertly crafted tool for the saxophonist who wants the tone and timbre control of a brighter Link-ish type piece, but with the response, articulation, and projection of a high(er) baffle mouthpiece.
Mouthpiece Sound Clip Information
I recorded the following clips with a Samson C01U USB Studio Condenser in Garageband. (Except where indicated) The backing track is from the Jamey Aebersold play along "How to Play Jazz and Improvise" Vol. 1, Track 7 (Bb concert)
Clips are downloadable at: www.soundcloud.com/cjc22-1/sets/benjamin-allen-mouthpiece
I recorded the following using the Jazzmaster, 10E, and 20TD ML Chamber: (solo sax tracks are unaltered---blues solo is mixed with minimal EQ adjustment)
1. Billie's Bounce (head), Charlie Parker: Solo Saxophone
2. Lover Man (A section), Davis, Ramirez, and Sherman: Solo Saxophone
3. 2 choruses Bb Blues Solo w/ track: I played similar material on each mouthpiece for comparative purposes. I also recorded a harder/softer reed comparison on the 10E. (Blues solo only)
Conclusions
Benjamin Allen is a talented craftsman with a keen ear for the traditional jazz tenor saxophone sound. I am very impressed with his current offerings and feel that his two handmade creations, the 10E and 20TD, provide this saxophonist with the tools needed for any musical situation. The 10E can do it all for me, but the 20TD (ML Chamber) has been growing on me and is a ton of fun to play. So…hey Ben…..when are the alto pieces comin' out???